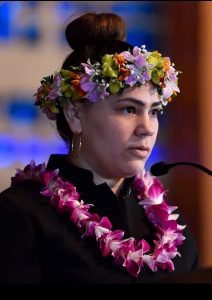 Dear Alumni, Faculty, Staff, Colleagues, and Friends,
Welcome! Bienvenidos! Mabuhay! Bem Vindo! Bienvenue! E Komo Mai! The Social Justice Institute (or the Gender, Race, Sexuality, and Social Justice Institute) has several exciting anniversaries to celebrate this coming 2022-2023 academic year! The Centre for Women's Studies and Gender Relations celebrates 30 years of impacting, challenging, and transforming fields related to many intersections of Women's Studies and Gender Relations. The Social Justice Institute has influenced interdisciplinary trajectories that make up the scholarship of many who have walked the halls, worked with advisors and mentors and fostered meaningful memories while engaging with issues of Social Justice in many fields.  As we celebrate these pivotal milestones for each program, the Institute's Inaugural Lecture of the Noted Scholar Series for the 2022-2023 academic year will be presented by Dr. Denise Ferreira da Silva on September 21, 2022 at 5:00p.m. at the Ponderosa Commons Ballroom. Mark your calendars as this lecture is open to the public and we hope to see our alumni, colleagues, staff, faculty, friends, and family who make the Social Justice Institute's success possible!
We Look Forward to Your Participation!
Pauahi Souza
PhD Student
The Gender, Race, Sexuality, and Social Justice Institute