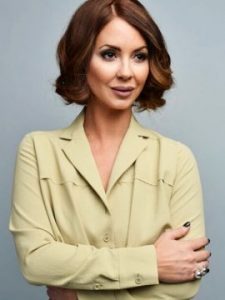 Sarah Leamon obtained her Master of Arts degree from the University of British Columbia in 2010.  Prior to that, she had studied law in Australia and earned a Juris Doctor from Bond University.  Sarah's academic studies were focused on miscarriages of justice, popular culture, horror and the macabre.
Following her graduation from UBC, Sarah articled for a small criminal defence firm in Vancouver.  She is currently practicing as a criminal defence lawyer at Sarah Leamon Law Group, which she founded in July, 2018.  Sarah specializes in impaired driving offences and cannabis law.
Sarah's legal expertise has not gone unnoticed.  In September of 2017, Sarah was personally sought out and invited to appear before the House of Commons Standing Committee on Justice and Human Rights to discuss the legal implications of Bill C-46.  She has appeared before the House of Commons and the Senate on numerous occasions since then, advising Members of Parliament and Senators on various legal issues of importance.
Sarah writes regular columns for The Georgia Straight, The Huffington Post, and The Cannabis Life Network.  She writes on a variety of political, social and legal issues, from a distinctly feminist perspective.  She is also involved in numerous non-profit organizations.  Sarah is Board Chair at PACE Society in Vancouver's Downtown East Side.  She co-founded The Coven Club and founded The Women's Association of Criminal Lawyers – British Columbia in 2018.
Sarah was a finalist in Canadian Lawyer Magazine's 2018 list of 25 Most Influential Lawyers in Canada and a winner of Business in Vancouver's 2018 Forty Under 40 Award.